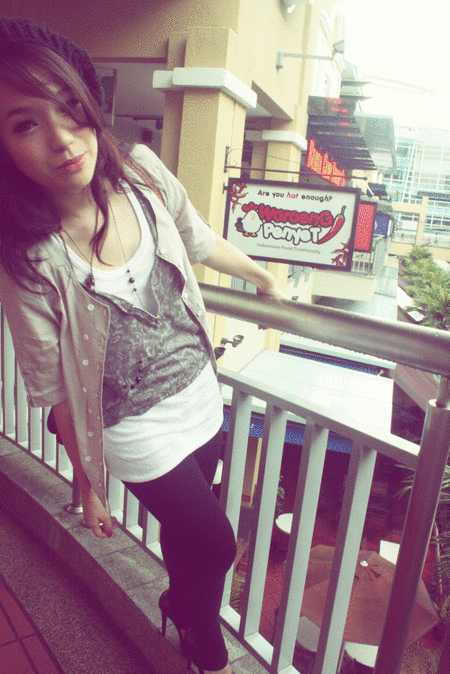 button up top,Lolita,Malacca

-

crop top,topshop

-

oversized singlet,owned by daddy

-

black tights,Tea & Sympathy

-

mary jane pumps,Aldo

-

necklaces,Diva

-

beret,forever21

-

bag,Carlo Rino vintage

.


The return of 90's trend ~Recently i'm crazy over copped tops,
the crop top is definitely kind of raunchy and a lil trashy.
This style goes hand-in-hand with the '90s revival as tops are cropped to reveal a bit of flesh.
According to fashion designers.Alexander Wang, House of Holland,Proenza Schouler and Phillip Lim showcased crop tops on their spring 2009 catwalks,and now Hollywood is embracing the trend.The best way to work this trend is with high waisted trousers but if you are daring enough then go all out with a cropped top and trousers or skirts.Well too bad i don't have toned abs so I personally love to layer my outfit wit a cropped top =).
You actually can DIY your own cropped top,if you find that you are not a DIY person then head down to topshop i saw lotsa cool crops there =)